Petrol Retail

SPA Petrol Retail – Forecourt Contractors
Course Aim
To build on the basic Health and Safety information of the Core Day programme by concentrating on risks specifically found with working on a Petrol Filling Station.
To allow delegates to recognise hazards, utilise control measures and safe working practices and maintain a safe working environment.
---
Learning Outcomes
On course completion delegates will:
Demonstrate their understanding of the subjects by successfully completing each module assessment paper
Appreciate how they personally can influence good standards within Health and Safety and the Environment
Understand the value of risk assessment and have the knowledge to recognise when changes to a generic assessment is required
Understand the common hazards associated with working in this sector
---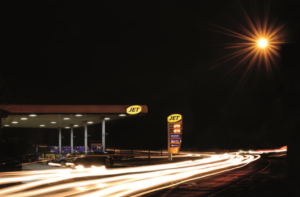 MODULE 1:
Hazards on a Petrol Filling Station
Module Content
Types of hazards
Fuel hazards
Fuel properties
DSEAR
Restricted areas on a petrol forecourt
Hazardous areas
Zone classification
Delivery hazards
Vapour recovery
Customer hazards
Other hazards
Contractor hazards
MODULE 2:
Controlling Work on a Forecourt
Module Content
Communication
Documentation
Safety method statements
Clearance certificates
Permits to work
Task classification
UPDATE (E10 Checklist):
The E10 checklist is now live on the EI website and can be found at:
This course is not eligible for virtual delivery and is classroom based. You will require a Petrol Safety Passport if you work on, in or around a petrol forecourt, transport fuel or come into contact with dangerous oils or mis-fuelling in your job. Each individual contractor must hold the passport to be eligible to work.