Welcome to SPA
Safety Pass Alliance (SPA) Ltd is an organisation whose purpose is to design and implement national Safety Passport Training Schemes and to effect their delivery through a national network of accredited training providers.
SPA is committed to providing a nationally recognised standard of health and safety assurance. Our courses are designed to provide people with an understanding of their Health and Safety responsibilities at work as Employees, Casual Workers or Contractors.
The ethos of SPA is to make a positive enhancement of health and safety standards at all levels among workers in the participating sectors.
SPA have an extensive background in working with a wide range of industries in the design of Safety Passport training programmes that focus on the delivery of essential Health and Safety knowledge and safe working practices to Contractors, Agency Staff and Employees.
View our SPA Brochure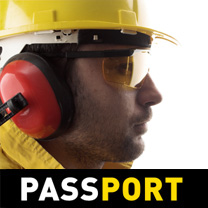 Recent News
New SPA Mis-Fuellers course launching 1st September

- 15/08/2016

read more..

Firm Sentenced after worker's arm severed

- 08/08/2016

read more..

Engineering worker suffers life changing injuries

- 18/07/2016

read more..