Welcome to Our Website
SPA is committed to providing a nationally recognised standard of health and safety training and assurance, which is cost-effective, easily accessible, tests delegates' knowledge and caters for each industry sector.
The ethos of SPA is to make a positive enhancement of health and safety standards at all levels among workers in the participating sectors.
We have an extensive background in both industry and the design of Safety Passport Training Programmes that focus on the delivery of essential H&S knowledge and safe working practices to all employees.
The Food and Drink Steering Committee have produced an excellent summary of the experiences gained when implementing the scheme on their own sites. This guide to "Implementing The Passport Scheme – A Starters Guide" is available on the Food Sector page [here].
SPA also offer total Bespoke Training Solutions for business which are flexible and comprehensive. Find out more about this service [here].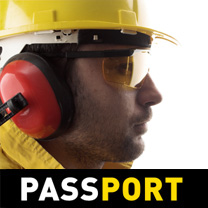 Recent News
Staffordshire Company sentenced over cooker death

- 30/06/2015

read more..

Death of young worker

- 22/06/2015

read more..

SPA PSA Launches Online Live Events Renewal Course

- 16/06/2015

read more..