Welcome to SPA
Covid-19
SPA operations continue at our Southam headquarters and is liaising with accredited training providers across the UK. This is in accordance with the latest UK Government restrictions.
A significant amount training has now been authorised for delivery using Zoom or Microsoft Teams. The most notable exceptions to this are Core Construction and the Full Petrol Retail passport, but all others are eligible – including Petrol Update Improve and Renew. Training Providers are able to answer specific questions and provide more detail
SPA are aware of the necessity for safety passport training requirements and the need for companies and individuals to maintain their safety compliance. All face to face training is continuing with additional precautions implemented.
Continued best wishes to all of our passport holders and training providers.
---
---
---
---
Safety Pass Alliance designs and implements National Safety Passport Training Schemes
SPA provides a nationally recognised standard of Health and Safety assurance for Contractors, Agency Staff and Employees.
We work with a range of industries to develop bespoke courses. These are designed to enhance knowledge at multiple levels. Approved trainers who meet the standard deliver the courses nationwide and abroad and assess individuals knowledge through exercises and assessments. Passports are awarded to those who pass and meet the requirements.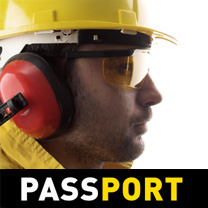 Recent News
Budget 2020: £1 billion Building Safety Fund announced to tackle Grenfell-style cladding

- 11/03/2020

read more..

Centrica Business Solutions

- 05/03/2020

read more..

Research reveals workplace safety and health implications of outsourcing

- 02/03/2020

read more..