A fish and chip shop has been prosecuted after three staff members were burned by hot oil when they decided to change the fat during business hours.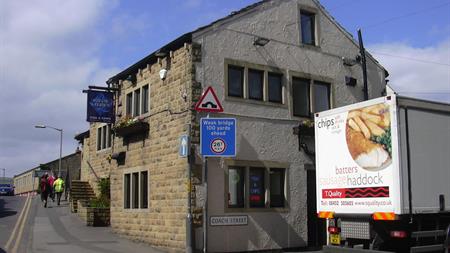 On 26 September 2018 at Bizzie Lizzie's High Street Car Park branch in Skipton, three employees including two managers changed the fat in the fryer at too high a temperature and when the store was open, both contrary to industry standards.
The incident was caught on CCTV and shows the fat being pumped out into a bin while customers were being served in the shop. The bin collapsed, spilling hot oil.
One of the workers suffered burns to his lower legs and was off work for two months, while the two other staff members were off work for a few days.
Yorkshire Magistrates' Court was told the procedure was contrary to Bizzie Lizzie's risk assessment for the task which listed the requirements for completing it in a safe manner.
The company pleaded guilty to breaching s 33 of the Health and Safety at Work Act, and was ordered to pay a fine of £75,000 plus costs of £1,980.
The judge gave credit to Bizzie Lizzies for its guilty plea and for the fact that they had taken steps following the incident to mitigate further risks. He also gave it credit for their co-operation in the investigation, that it was a reputable company and that it had no previous health and safety convictions.
Craven District Council, which prosecuted the firm, said the penalty reflects the seriousness of the injuries caused, the impact on staff, the number of people exposed to the risk of harm and the lack of proper training, supervision, compliance with procedures and absence of recent or updated training records for this activity.
IOSH