It is very common for employers to provide employees with a company lanyard, but many organisations are unaware of the safety risks it can potentially have on its employees.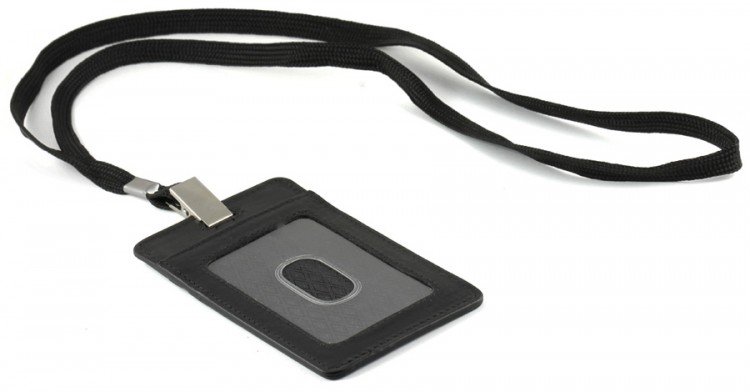 Dorset Police issued a warning on social media announcing the harmful consequences that could come with driving with a lanyard on.
The statement detailed that "there have been a couple of serious traffic accidents of note (not within Dorset Police) where the wearing of identity lanyards around the drivers' necks has exacerbated the severity of the injuries sustained. This type of accident is fortunately unlikely; however, staff, officers and volunteers should be aware of the hazard and how to avoid it".
They also gave examples of two different case studies, the first case was a minor car accident, however the driver was left with serious injuries after the airbag was forced into his lanyard, puncturing his lung. The second case involved an NHS worker who wore a lanyard around their neck with locker keys attached to it. During the crash the airbag forced the keys attached to the lanyard into the driver's bowels, leaving them hospitalised for six weeks and out of work for six months. In both cases, the drivers would have had very minor injuries had they not been wearing a lanyard.
Not only drivers, but employees that wear lanyards on their daily job can also be in risk of harm. For instance, retail workers are already exposed to customer abuse, wearing lanyards can increase the risk of physical abuse as it could be used as a weapon against them.
Though the likelihood is slim, the safety risk is still foreseeable and therefore employers should act to prevent such cases from happening. Employers can:
Strongly advise that everyone removes their lanyards/staff passes when leaving the office for both safety and security reasons;
Remind employees to not drive with lanyards on to and from work;
Where possible, use breakaway lanyards that will unclip themselves if pulled, caught or stuck.
Legal information
Associate Solicitor in the Complex Injury department at Bolt Burdon Kemp, Ben Pepper, gave legal background on what companies will be held liable for should they have a compensation claim against them for providing unsafe lanyards.
Ben explained: "with the recent warning from the police, employers would be wise to take heed and make sure they are implementing appropriate measures to protect their employees."
In a car collision, liability lies with the driver that caused the crash, that could be another road user or the employee themselves. Even in situations where the other driver was responsible, they could request the compensation be reduced by alleging that the employee who did not remove the lanyard while driving therefore brought about the severity of their injuries. However, in situations where the employee is responsible it would be hard to claim that the employer was liable due to the unanticipated result.
While a compensation claim is unlikely to be successful, due to the complexity in being able to establish whether an employer is liable due to the remoteness of the injury suffered, it is important that all employers uphold their duty of care and reduce any dangers for their employees as much as possible.
"Make sure to spread awareness amongst employees about the dangers posed by lanyards and ask that their lanyards be removed when travelling for work purposes (including to and from work). Cover this in health and safety training sessions, put warning stickers in company vehicles, update your best practice and communicate this via a company-wide email. Make sure these measures are enforced, within reason".
SHP