The HSE's ability to bring prosecutions to a successful conclusion saw a noticeable downturn in 2018/19, as the total number of cases that resulted in a verdict – whether conviction or acquittal – dropped 23% from 509 in 2017/18 to just 393. That is one of a range of insights in the regulator's annual statistical release, published last week (30 October).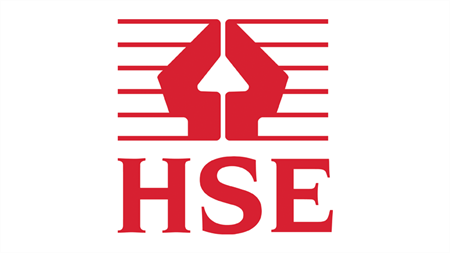 The HSE's reduced effectiveness in prosecuting cases also coincided with a rise in the number of fatalities, which reached 147 compared to 144 in 2017/18 and 135 in 2016/17; and a new all-time high in cases of work-related stress, anxiety and depression, which increased from 595,000 in 2017/18 to reach 602,000, a prevalence of 1,800 cases per 100,000.
Elsewhere, the statistics showed a fairly mixed picture, with self-reported levels of both musculoskeletal disorders (498,000 versus 469,000) and overall workplace related injuries (581,00 versus 555,000) both slightly higher than in 2017/18. On the other hand, reported cases of work-related ill-health fell slightly, standing at 497,000 in 2018/19 from 541,000 last year.

The regulator itself admitting that it needs "further work" to understand the reasons for the 23% fall-off in successful prosecutions, but offered three explanations: a larger than normal number of inspectors in training; HSE inspectors' time being consumed by "dealing with challenges raised by defence solicitors", and a greater number of Newton hearings, where a defendant enters a "guilty" plea but a hearing in front of a judge is still required.

But there are also slightly fewer cases coming through the pipeline, with the number of enforcement notices standing at 8,777 in 2018/19 compared to 8,975 in 2017/8. That represents 4% fewer prohibition notices than 2017/18, and 1% fewer improvement notices. The decline is sharper compared with the five-year average of 9,066 notices (from 2014/15 to 2018/19).

The total fines level levied by the courts following HSE or COPFS prosecutions was £54.5 m in 2018/19, noticeably lower than the £71.6 m in 2017/18. However, the HSE points out that the average fine per case was £150,000, close to the preceding year's £148,000, suggesting that the drop in the total fines is not due to any change in the judiciary's application of the Sentencing Guideline, but arithmetically linked to the decrease in cases completed.

As in previous years, the figures showed that self-employed workers had almost twice the fatality rate of those in employment. While the overall frequency per 100,000 workers was 0.45 (up from 0.44 recorded in 2017/18 and 0.42 in 2016/17), the rate for self-employed workers was 0.79 per 100,000, compared to 0.39 for those in employment. The industry with the highest fatality rate was agriculture, forestry and fisheries, at 9.21 per 100,000, while the waste management and water supply sector had a rate of 3.21.

The statistical compilation draws heavily on returns under the Labour Force Survey (LFS), under which 37,000 households complete detailed returns to the Office of National Statistics each quarter. The LFS returns show that the trend in self-reported cases of stress, anxiety and depression trend is clearly upwards, with the prevalence of 1,800 cases per 100,000 workers, significantly higher than the five-year average of 1,380.

Work-related mental ill health accounted for 44% of all work-related ill health cases, and 54% of working days lost to ill health, the HSE reports, although the latter figure is lower than the 57% calculated in 2017/18. Prevalence peaked for white collar "professionals", at 2,150 per 100,000 workers, while "managers, directors and senior officials" – who presumably have more autonomy at the top of organisational charts – saw a below-average rate of 1,260 cases.

The LFS returns for self-reported work-related injuries reached 581,000 in 2018/19, up from 555,000 in 2017/18. These contrast with the actual RIDDOR figures for 2018/19, which are fairly static: 69,208 in 2018/19 and 71,062 in 2017/18. On the other hand, self-reported work-related ill health cases fell, standing at 497,000 in 2018/19 compared to 541,000 in 2017/18.

Overall, the combination of self-reported injuries, and mental and physical health problems produced a lower estimate of the number of working days lost, standing at 28.2 m in 2018/19 compared to 30.7 m a year earlier.

Within this total, working days lost to stress anxiety and depression fell from 15.4 m last year to 12.8 m in 2018/19. The HSE gives no explanation for the figures – which it calculates from LFS data – but it possibly suggests that individuals making LFS returns feel less inclined, or less able, to take time off work to recover.   
IOSH