Construction sites are busy, complex environments containing large numbers of people from many different trades all of whom need to be carefully coordinated and managed to keep the project on time and to budget.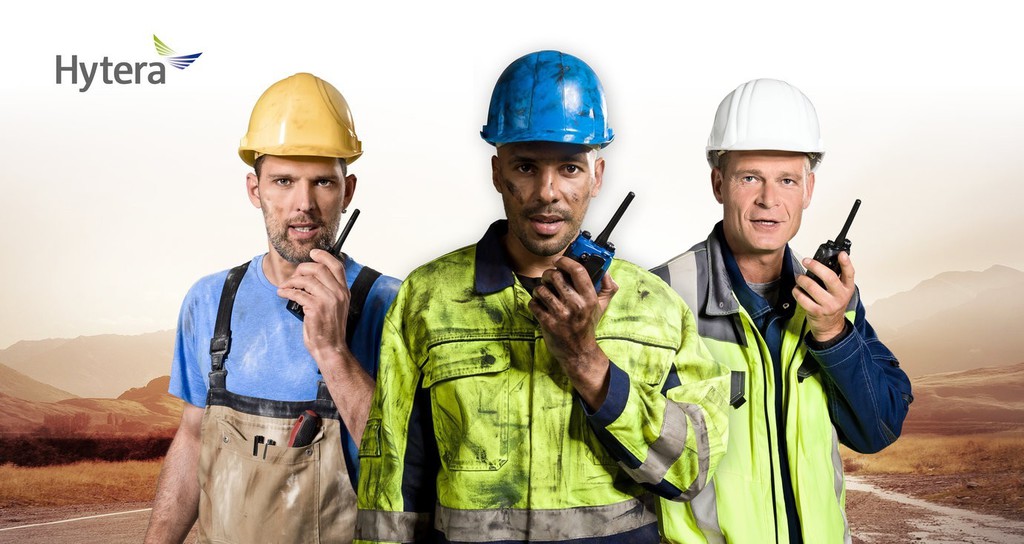 All this necessitates the requirement for a highly efficient, reliable communications solution to ensure the project runs as smoothly as possible. Two-way radio systems such as Hytera's Digital Mobile Radio (DMR) systems provide reliable and consistent signal coverage across the construction site with instant (less than 300ms) connectivity via push-to-talk (PTT) technology.
Two-way radios support individual, group, broadcast and emergency call types. This enables a fast response to any situation, especially in emergencies. The group calling facility saves time as particular groups of workers can all be informed of a situation or receive instructions at the same time. Site security and access controllers can quickly inform managers and trades people that a materials delivery is due on site and they can prepare to receive it.
Mobile phones have many benefits but they are not suitable for harsh and hazardous environments like construction sites, Hytera says. Mobile phone networks often suffer from poor coverage areas on site, particularly in remote areas and are restricted to one-to-one calling unless a Push-to-Talk over Cellular (PoC) solution is deployed.
Hytera offers a range of high quality PoC solutions, which may be suitable if the devices are ruggedised and mobile phone coverage is consistently reliable across the work site. PoC offers the same one-to-many calling options as DMR, but over public cellular networks.
Hytera's HyTalk public network PTT communication solution provides PTT, full-duplex audio and video communication and instant messaging, as well as a complete set of clients, servers and management platforms. For devices Hytera offers the PNC370, a compact, easy-to-operate LTE handheld radio in a traditional radio form factor and the PNC550, which adopts a smartphone form factor with full touchscreen.
Hytera DMR radios provide clear and reliable audio with much louder speakers compared with mobile phones (1-3W as opposed to approximately 250mW for mobile phones). Hytera radios feature special noise cancelling technology to suppress extraneous background noise and boost voice audio levels to ensure construction workers do not miss any calls.
DMR radios have an emergency button, and can also support Man Down and Lone Worker safety applications.
Hytera DMR radios come with high IP standards for dust and waterproofing and MIL-STD ratings for drop, shock and vibration resistance. They also provide a long battery life (commonly 12 to 14 hours).
HSM