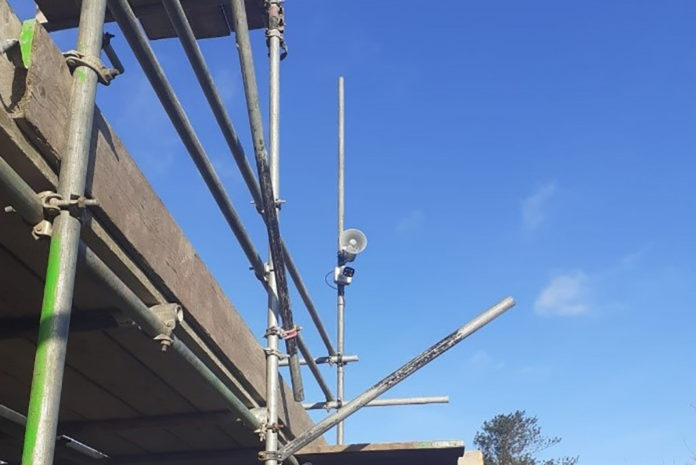 The last five years saw on average, 36 construction-related fatalities to workers and five to civilians, according to the Health and safety Executive (HSE), with almost 50% of which due to falls from height.
HSE's Work at Height Regulations 2005, which prevents death and injury caused by a fall from height, apply to employers and those who may subcontract work that is being carried out. SafeSite Facilities discusses some of the concerns that employers and employees should consider.
When working at height, measures that protect everyone who is at risk (collective protection) should always be considered before measures that protect only the individual (personal protection). Collective protection could be a safety barrier or railing, whereas personal protection could be a safety harness connected to a suitable anchor point.
Legally, employees must report safety hazards and use safety equipment correctly. Employees must be consulted on risks from their work, proposals controlling them and the best ways of providing safety information and training.
Roof work is high risk and falls from through fragile roofs and fragile roof lights are one of the most common causes of workplace death and serious injury. All work at height equipment, such as scaffolding, must be assembled or installed according to the manufacturer's instructions and within industry guidelines. Any work equipment exposed to the weather or any other conditions that could cause it to fail should be regularly inspected.
Specific Personal Protective Equipment (PPE) for those working at height is also important. Every working environment is different so working conditions should be evaluated on a case by case basis and the correct PPE selected according to specific site requirements. Harnesses and lanyards should be inspected annually but workers should also inspect their PPE before using it.
Automatic mobile lighting towers illuminate a wide area, meaning work at height can be carried out safely at night.
Additionally, scaffolding alarms not only protect valuable assets at the worksite, they also act as a deterrent against trespassers and thieves.
It's important to find a skilled alarm specialist who will ensure the scaffolding alarm is installed properly. A security expert will also be able to adapt the alarm system to individual requirements, incorporating additional sensors or sounders.
RCI