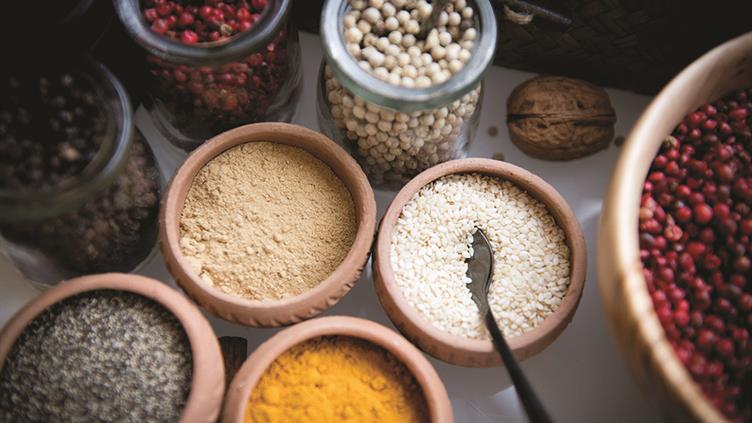 Most of us familiar with some variation of the proverb "he who knows and knows he knows" may recognise at least one person in each of the categories of knowledge described: the expert, the student, the sleepyhead, the fool. Arguably, the most interesting of those types is: "He who knows not and knows he knows not – he is asleep, wake him." These are people who don't know enough about a particular subject but, crucially, they admit their ignorance, which makes them ripe for educating.
In terms of being a proficient leader in safety and health, the first step is to be open about what you do not know and admit you find it difficult. The next steps involve acquiring the knowledge to understand what good safety and health looks like and how to achieve it. To be a good leader you have to be receptive to education and accepting of the responsibility that comes with your role.
It was with the aim of helping its leadership teams assess their sites and functions against the overall organisational culture that Swiss flavourings and fragrances manufacturer Givaudan put education at the heart of its EHS Excellence model and strategy. Although EHS stands for environment, health and safety, at Givaudan it also encapsulates the company's mission to ensure everyone goes home every day.
"That's how we measure effectiveness," says John Pares, the company's head of EHS field organisation for Givaudan worldwide. "Our mission is to empower people to safeguard the environment and their own and others' health and safety." Pares has been instrumental in devising and implementing Givaudan's EHS Excellence model and strategy, which was developed after an exercise by the company to determine its "cultural DNA". This is a combination of behaviours and traits that fall within three themes: inspiring, challenging, with heart and soul. The aim of EHS Excellence is to highlight and capitalise on the critical elements of Givaudan's DNA.
Pares says: "We published the strategy, which runs to 2020, in 2016 and it has three pillars: trust – around internal and external compliance; risk – understanding, assessing and managing it; and culture – embedding 'everyone home safe every day' into our culture by educating and empowering managers, and engaging employees."
DNA analysis
Believing that you cannot deliver the first two of these without the third, Pares took on culture as his responsibility – "without even knowing what we needed". Working with an external consultant – who was chosen because she asked "how do you know what you need?" instead of simply offering an off-the-shelf solution – Pares and his team built their own model. He says: "We had already been through the Givaudan DNA exercise, so we couldn't go to the executive committee and present it with yet another culture. Instead, we looked at what was in the DNA that would help us drive the EHS culture."
They began by determining which of Givaudan's 64 production sites worldwide had the best safety performance – "based not just on figures," Pares says, "but on attitudes and perceptions" – the idea being to bring all sites up to their level. Two in the fragrances' division – one in Mexico and one at Ashford, in Kent, UK – were identified. Extensive interviews were carried out across all functions to find out what employees felt made their sites so special.
Pares says: "From these interviews, we pulled out common themes, but the question then was how to group them. This is where the model comes in. We developed a set of statements and then tested them, via a survey, on five other sites of various sizes across both divisions – fragrances and flavourings. Based on those, we made some tweaks and eventually settled on the model we've got."
The EHS Excellence model comprises 12 elements: reporting; communication and information; teamwork; systems/processes/procedures; risk assessment; goals and key performance indicators; context; culture and values; mindset and behaviour; leadership; people; and training and development.
"Leadership is the key one," Pares says. "When we first put together the strategy and model, it wasn't a very positive session with the executive committee. There was a lot of ignorance of topics, so I quickly realised I needed to do a lot more work on and with leadership. In 2018, we set objectives for every site and turned this into a workshop in order to have face-to-face contact with leadership teams."

The workshop approach is a key part of the model and to raising the visibility and impact of the EHS culture at Givaudan. The half-day, hands-on events are aimed at each site's leadership teams, who are expected to carry out a self-assessment and develop actions bespoke to their location.

The workshops are led by one of the company's eight regional EHS managers: "It's our culture, so it would have been wrong to use an external consultant or trainer," Pares says. "The EHS managers' role was to facilitate – not to tell the sites what their culture is but to let them decide where the gaps are and how to plug them using their particular strengths."
A pre-workshop questionnaire covering measurable features such as near-miss reports and lost-time injuries (LTIs) gave Pares and his team a set of answers to take into the workshops. He says: "We plotted the range from the questionnaires against the perceptions that were voiced in the workshops. This enabled us to get into discussions as to why there are big ranges in some instances – for example, a different culture between operations and the office environment.
John Pares and John Vernieri, head of operations for the fragrances division, presenting the IOSH training certificate to Ernesto del Callejo, one of Givaudan's trainers in Mexico"The really rich conversations were had around the gaps between the numbers and the perception 'why do we think we are great at this, but the numbers tell us something different?'. This was a way of getting the leadership team to realise where we are now and what we can do about it."
Other principles of the workshops include focusing on the positive things happening on sites, not just on whatever needs fixing, and promoting contrast and conflict by discussing differences and asking "why?". The product of each workshop is a set of actions that the leadership teams commit to deliver.
All operational Givaudan sites have now done the workshops, except the most recent acquisitions. Pares says: "We are Givaudan's largest global flavourings production facility in Makó, Hungary, which opened in 2013 and whose construction was overseen by John Paresnow starting on the non-operational sites because we don't want people to think EHS is just about ops. As we say, it's everyone home safe at the end of the day, not just some people."
The safety and health remit at Givaudan stretches way past senior leaders. However, the focus on the shopfloor in terms of training and education has resulted in some management levels being overlooked. Pares says: "We've always put in most effort at shopfloor level, then site level, and we kind of missed the top level. By the time we got there, we didn't need to convince them but simply educate them on what they needed to do."
One particular group identified as in need of attention was first-line managers and supervisors. "These are people who are pressurised from above and below, so we realised we really needed to invest in them," Pares says. "We put 'empowering line managers' into our EHS strategy, and this was picked up by HR, which is now focusing on this level of management as well."
Management focus
In fact, this group is now a key target for Givaudan's Leadership Senses programmes. A new pilot programme, called Discover, has been developed specifically for first-line managers and supervisors. As well as focusing on leadership qualities, coaching ability and giving feedback, it includes an interactive, practical section on safety and quality. Pares provided case studies for the programme so that the participants can "apply the leadership skills they are learning to a health and safety topic".
The company's safety and health professionals have their own EHS academies. These stem from the EHS strategy and the desire to create one professional EHS function. Pares says: "We host an academy every year for 30 people – different participants every year – to develop their skills and teach them how to apply their EHS knowledge." The most recent academy, in 2018, focused on improving business partnering and embedding EHS culture in employees' day-to-day work.

EHS professionals are supported across the organisation by a network of facilitators, for whom a training programme was developed last year to enhance and support local ownership of EHS matters. These developed from the EHS ambassadors programme at Ashford, says Pares: "The facilitators are part of the culture pillar of the EHS strategy. It's a global programme that was piloted in 2017-18 and first rolled out in the Europe and Middle East region. All sites in this region will be completed at the end of this year. Rollout has also begun in Latin America and the United States."
Facilitators are those who have a strong interest in EHS but are not EHS professionals. They can be in any role – for example, fire stewards, first aiders and safety representatives – and join the extended EHS team, where their overall responsibility is to develop and maintain a strong EHS culture by engaging employees throughout their site.
An external consultant helped Givaudan to develop the facilitator training programme, which IOSH accredited. "This is really important," Pares points out, "as it means those who complete the training get a certificate. While EHS professionals have lots of certificates and qualifications, it's really important to our facilitators to have that external recognition."
Once certified, they have the knowledge and skills to organise and deliver 15-minute training sessions to co-workers on specific EHS topics. So far, 17 trainers hold the certificate, as well as more than a hundred facilitators. The aim is to have at least one facilitator for every 50 employees, covering all work environments: factories, labs and offices.
The diversity of work environments and countries in which Givaudan operates can hinder implementation of global programmes. Pares, who is British, finds these differences particularly interesting. "Take the UK and Switzerland, for example. British people are good at setting and following rules, and things are generally done in a structured, systematic way. The downside of that is that when something goes wrong it's often seen as someone else's fault; there's a lack of responsibility. In Switzerland, the approach is more, 'We tell you what the risks are and you decide'. On the plus side, this encourages responsibility but, on the minus side, it means people can choose to do things the wrong, unsafe way."
He feels the best Givaudan sites in terms of safety and health are in India. "There is a particular flavourings site there that has gone ten years without an LTI and, during the recent construction of a new factory, there wasn't a single lost-time accident. Typically, when they have problems, they don't ask for money as the first solution – they say, 'We will use what we have, our people, to improve safety'. They just get on and do stuff. It's all about leadership and teamwork – exactly what I am looking for in my model."
The next steps for Pares and the EHS model include rolling out the workshops for leaders to non-operational sites and the EHS academies and facilitator programmes across all sites. Givaudan is constantly making acquisitions – there have been nine in the past five years alone – so Pares will also need to focus on bringing them on board.
He says: "Givaudan prioritises safety, quality, service, cost – in that order. If a decision has to be made, we don't compromise on safety. But we don't say 'safety is our highest priority'; it simply underlines everything we do. If we can't run the business safely, we can't run the business."
As that famous old proverb also advises: he who knows and knows he knows, he is a wise man – heed him.
Consider the SPA Food and Drink Passport for your workforce and contractors